Cigar Gifts for New Aficionados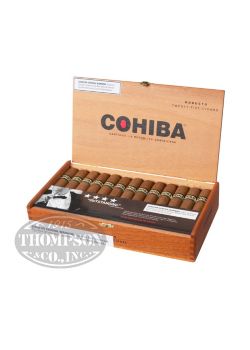 We were all novice aficionados at one point in our lives. Most of us can still recall that first quality smoke because it was such an eye opening experience. As we relaxed with that first cigar and realized why tobacco has been such a cherished treasure for so many centuries, it was like opening a door to a whole new world. The more we learned about cigars, the more complex it seemed though, and that can be rather confusing when starting out. This is why some gifts for new aficionados are better than others. While a novice cigar smoker will probably love any sort of cigar-related gift, the following items are especially suitable:
Cigar sampler of the month subscription: A great gift for any aficionado and perfect for anyone new to cigars. They will love the information that comes with each monthly choice of smokes and will get to taste more cigars than they had ever dreamed of.
Cohiba cigars: Every cigar smoker should have the opportunity of trying a classic Cohiba.
Cigar lighter: Give quality lighters to new aficionados to help them properly enjoy cigars.
Visit the best online cigar store today to buy gifts for all of your cigar smoking friends.