Handling your cigar on the golf course
For those of you who smoke cigars while you golf, here's a question: How do you handle your cigars while you're preparing to hit?
I mostly keep mine in the cart, balanced carefully to avoid messiness, especially when I'm on the fairway. It doesn't take me that long to hit, and if I bring it with me I can't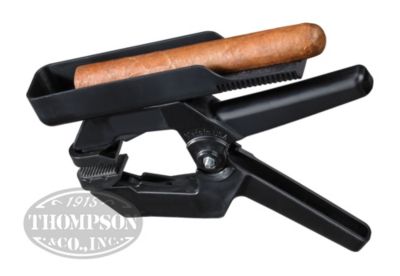 make a powerful stroke without ruining the cigar. Before long, my teeth have nearly bitten through it, and it's unfit for further smoking. Some may argue that this is because my golf swing is too tense and I need to relax as part of my ballstriking routine, which is a fair point, but that is unlikely to change in the near future given the lack of success previous attempts to improve my golf game have had.
The exceptions are on the tee and on the green, since I never know how long it will be until it is my turn to hit, and in the case of the green I don't know how long it will take me to finish (sometimes it feels like hours). In those cases, I have a divot repair tool that doubles as a de facto cigar holder, to keep it nearby without getting it in contact with the pesticides, bird droppings, and whatever else has been scattered on the grass.
What do you do? Are you one of those people who can mash the ball 300 yards off the tee with a cigar in your mouth and not even dent the wrapper? If so, what's your secret?