How to Avoid Counterfeit Cigars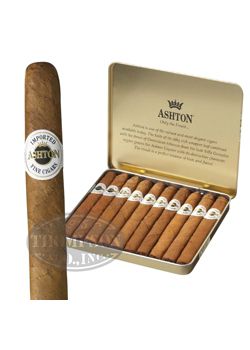 Cigars, like so many other valuable items, are subject to being counterfeited. The counterfeiters wrap their own cigars or pawn off low quality smokes as Ashton cigars or other high quality brands. The experienced aficionado should have no problem in recognizing the ruse but cigar smokers new to the experience and the over-enthusiastic can get duped if they aren't careful.
In general, most of the counterfeit cigars are of Cuban brands and sold in that country to tourists. Nevertheless, some also make there way into Europe and even North America. Follow these tips and you won't accidentally smoke low quality counterfeits:
Take a close look at the cigar band: The easiest way to recognize a fake is by inspecting the band. If you plan on buying a high quality cigar, know what the band should look like and compare that to the cigar in question. Bands on the real thing might have holograms, embossed lettering, and generally have sharper lettering than counterfeits.
Buy cigars from respected online cigar stores: Do this and you won't need to worry about smoking a counterfeit. A cigar distributor that has been pleasing customers for years is only going to work with equally reputable companies and dealers.
Buy all of your cigars at a quality online cigar store and never smoke a counterfeit.